As a girl with a high forehead I sometimes find it difficult to do something flattering with my hair when it comes to vintage. Which is why I loved my bettie bangs. Sadly the collided with a cow lick, my overall wavy hair and my always lost fight to keep them absolutely perfect no matter how bad the weather. So I´ve been growing them out for a few months now. Now what to do with that forehead? I figured I might not be the only one with that "problem" (first world problems, anyone?) and decided to start a series featuring starlets rocking or hiding that high forehead. And I´d like to start with Betty Grable who´s worn a lot of great hair dos over the years. Maybe this is an inspiration to some :)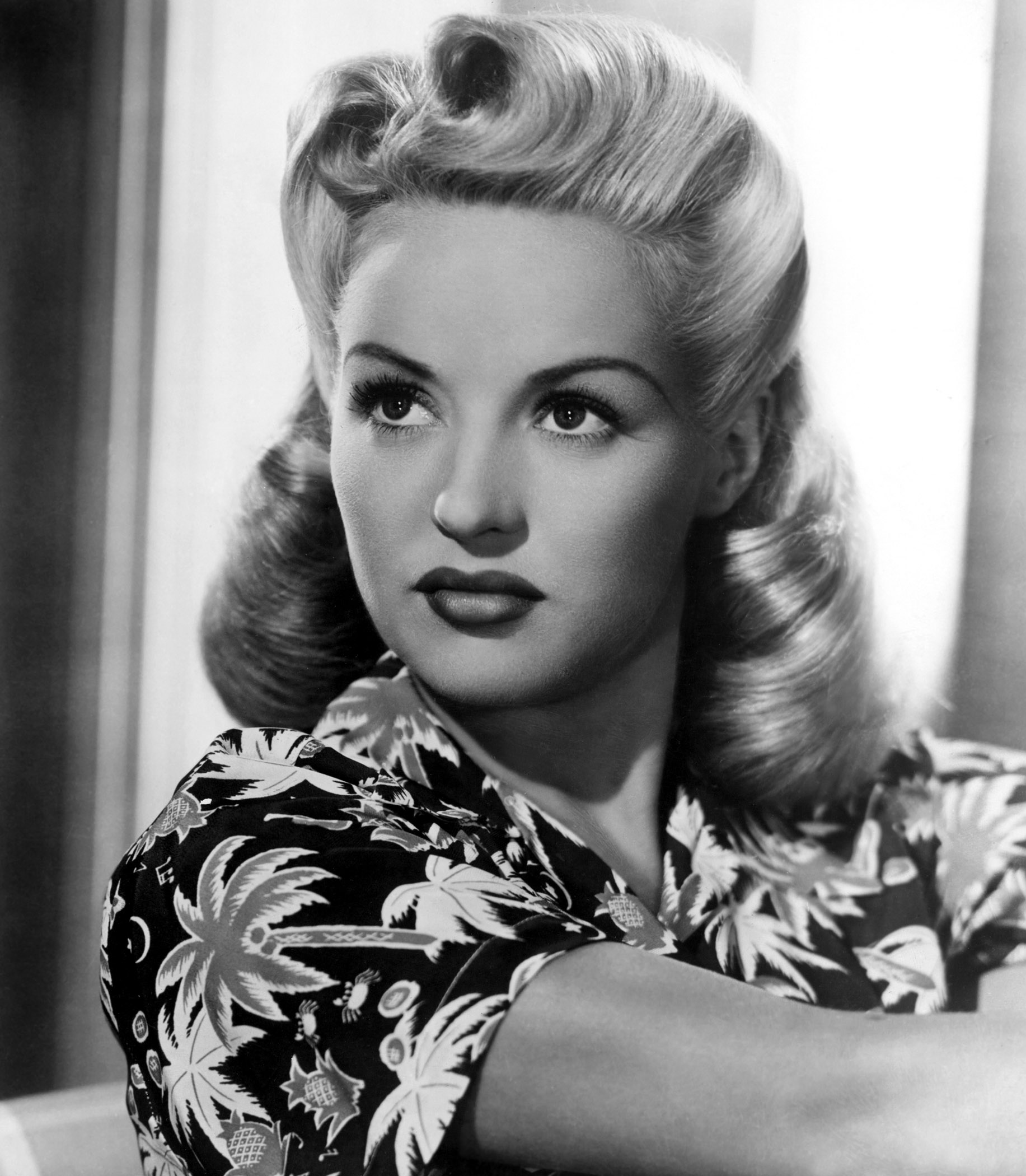 source
Maybe her most well known hair do.
source
How about a curly updo? Either polished...
source
With June Haver, who might be featured in this category as well.
The ribbon could easily be replaced with a flower.
All in all I have to say that, although breaking the rule of "don´t you ever accentuate that nasty high forehead with high hair" that is once in a while given, Betty Grable pretty much always looks amazing. I for my part will try some of my favorite dos of hers like the updo with curly bangs and that last one with the decorative scarf. I will report if I succeed!
I hope you enjoyed this little series and maybe felt a bit inspired, too. I´d also appreciated if you would name other vintage ladies with prominent foreheads in the comments so I can do some research on them.